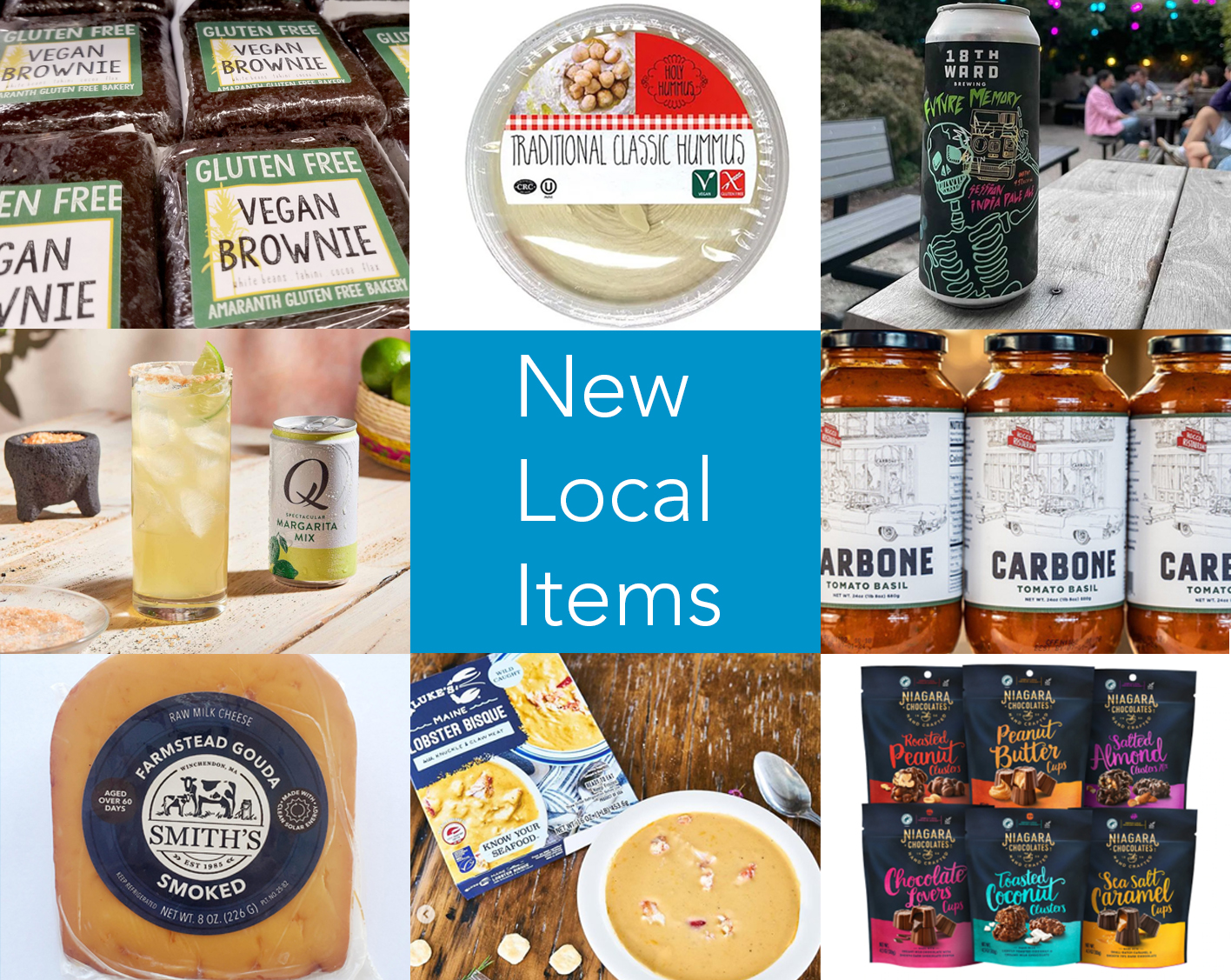 In the past weeks we've expanded our selection of local makers and provided the latest items and flavors from beloved local brands!
Amaranth Gluten-Free Bakery (Lancaster, PA)
Once only available at farmer's markets in Pennsylvania, Amaranth Gluten-Free Bakery's vegan and gluten-free brownies have been an immediate hit at our co-op. Crafted in a dedicated gluten-free facility.
Holy Hummus (Brooklyn, NY)
Kosher craft hummus from family recipes.
18th Ward Brewing (Brooklyn, NY)
Brooklyn-brewed craft beers straight from their Williamsburg taproom.
Carbone (New York, NY)
Marinara, Tomato Basil, and Roasted garlic pasta sauces from the Michelin starred Greenwch Village restaurant.
Niagara Chocolates (Cheektowaga, NY)
Niagara Chocolates clusters and cups have been hand-crafted in Buffalo, NY since 1956. Non-GMO and Rainforest Alliance certified.  
Luke's Lobster (Saco, ME)
Founded by third-generation lobsterman Luke Holden, Luke's Lobster began as a small East Village eatery and has grown to multiple locations and a seafood purchasing and production business in Saco, Maine. We carry lobster, lobster bisque, and lobster mac & cheese from this sustainable seafood certified B-corp.
Smith's Country Cheese (Winchendon, MA)
This aged farmstead gouda is produced directly from the farm's own dairy herd. Smith's also produces their own compost and utilizes solar energy for electric and water heating. 
Q Mixers (Brooklyn,NY)
Q Mixer's tonic water and ginger beer have long been favorites for cocktail crafters, and now they've added Maragrita and Bloody Mary mixes to their lineup!