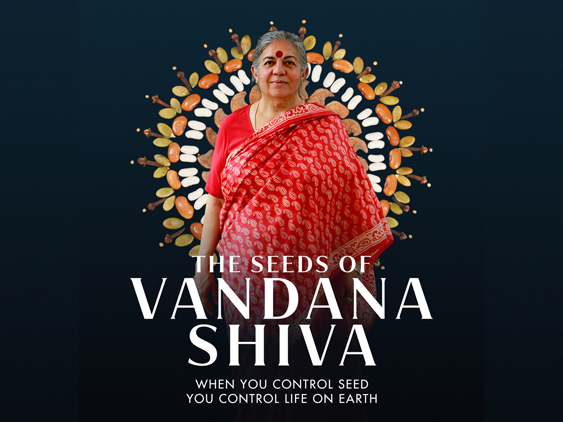 The remarkable life story of eco-activist Dr. Vandana Shiva and how she stood up to the corporate Goliaths of industrial agriculture.
Thursday October 6th | 7pm
Vandana Shiva brought her scientific expertise and Gandhian principles of nonviolent resistance to the struggles of Indian villagers whose livelihoods were being crushed by corporate capitalism. She has become a formidable opponent to those corporations whose drive for privatization and profit are destroying the environment and changing the climate. Their predations in the name of a 'green revolution' with its promises of wealth and freedom and 'feeding the world' through patented and chemically-dependent GMO seeds are reducing traditional farmers and entire communities to inescapable servitude. In India, the fruits of the Green Revolution have been an epidemic of rural suicides.
The Seeds of Vandana Shiva focuses on the people, circumstances and seminal events in Vandana's life—what shaped her thinking and defined her purpose. It also shows how the battle against multinational agribusiness has become an international struggle between two visions for feeding the world: The first, a multinational corporate model of chemically dependent monoculture that rewards a capitalist imperative of extraction for profit. And the other, Earth Democracy, that honors ecology, biodiversity, sustainability and community— what Dr. Shiva demonstrates is the only way forward for the future of food.