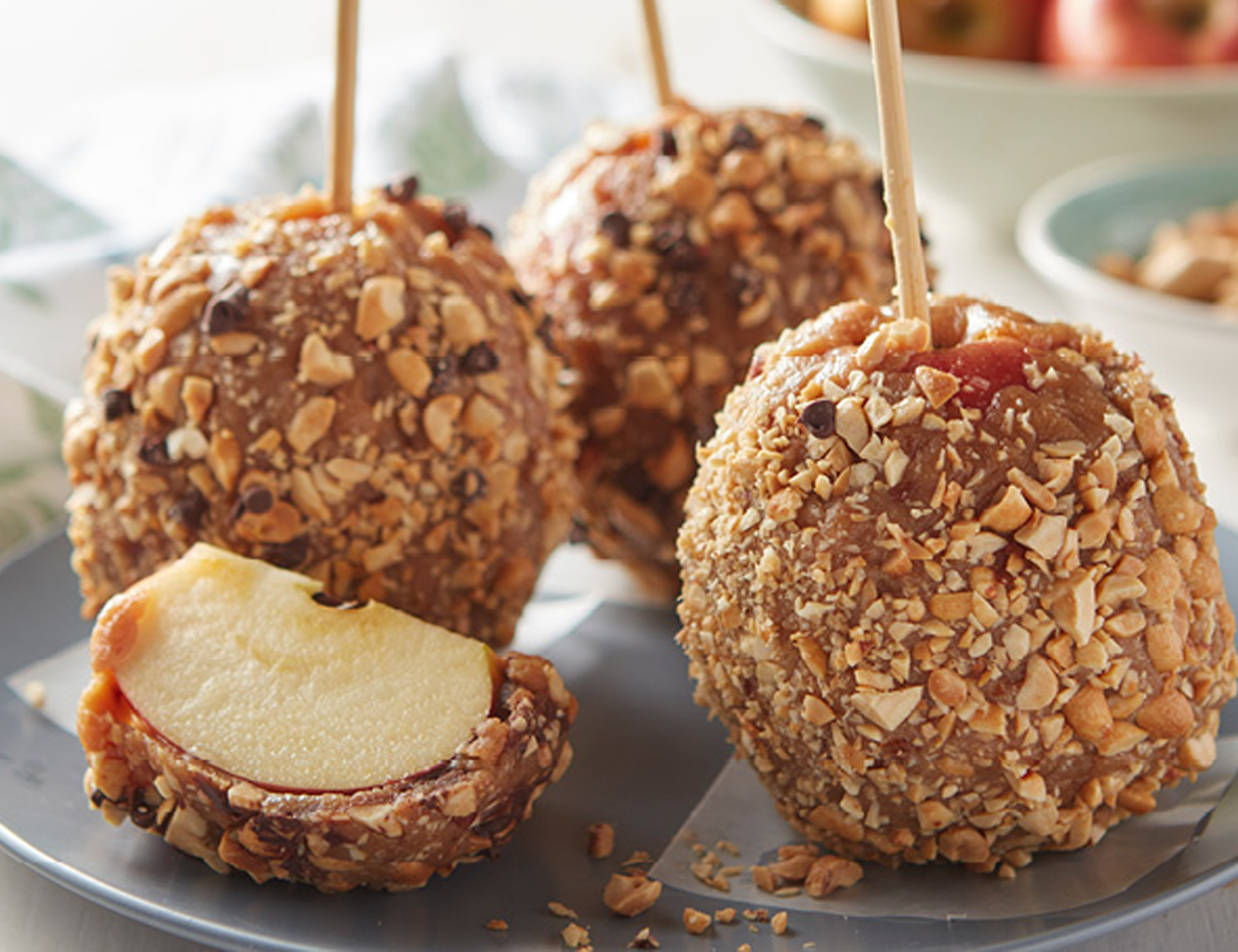 Coat your apples with a jacket of peanut butter and chocolate chips for a real treat!
Ingredients
4 large Honeycrisp, Gala or other sweet apples
Popsicle sticks
1 cup mini chocolate chips or other toppings
14 ounces sweetened condensed milk
1 cup smooth peanut butter, unsweetened
1 teaspoon vanilla
Preparation
Wash and dry the apples and insert a stick into the core of each.
Line a plate with waxed paper and place the peanuts or chocolate chips on a plate.
In a small pot, combine the condensed milk, peanut butter and vanilla and mix with a wooden spoon. Place over medium heat and cook, stirring until the mixture is thick and pulling away from the sides of the pot, about 5 minutes.
Take off the heat and use a half cup measure to scoop up the peanut butter mixture. Let cool before handling. Place into your palm and press an apple into it. Mold the mixture around the apple, covering it evenly. Roll in the nuts or chips, then place on the waxed paper. Continue with remaining apples.
Refrigerate until the coating is cold and firm, about 2 hours.
Serve cold.
Posted by permission from grocery.coop. Find more recipes and information about your food and where it comes from at www.grocery.coop.